Ensure seamless and cost-effective Oracle EBS testing, implementation, upgrades, and migration
Oracle E-Business Suite offers an integrated set of business applications that empowers businesses by automating customer relationship management, enterprise resource planning, and supply chain management. Though these applications help make critical business processes simple and streamlined, the complex nature of the software and the need for seamless, error-free implementations often require businesses to invest significantly in Oracle E-business suite testing.
Changes in an Oracle environment can happen for multiple reasons like new releases, patches, upgrades, data or code changes, and integration with other systems. If these changes go into production without proper testing, organizations can face significant reputation and financial loss, which makes Oracle EBS testing business critical.
Services
Oracle EBS automated testing services from Testree not only streamline Oracle testing for businesses but ensure that its functionality works seamlessly. Testing experts at Testree leverage innovative automated tools, frameworks, and solutions to enable faster and optimized testing, reduced risks, and accelerated delivery.
Testree's Oracle EBS testing approach is business driven and structured to get the most out of its use. With in-depth knowledge of the Oracle ERP Cloud and suite and experience of working with clients across domains, we deliver customized solutions to ensure flawless, cost-effective implementations and upgrades that match market standards.
01
Oracle EBS test automation
Strategy and roadmap, automation tools evaluation, framework and libraries, and regression test suite development and maintenance
02
Implementation testing
Functional unit testing, system integration testing, performance testing, and user acceptance testing
03
Performance and security testing
Load and stress testing, performance testing, security testing lab, and web and mobile device and application testing
Why Testree
Proven delivery capability and customer satisfaction
Pre-built test accelerators
In-house team with expertise
Partnerships with market leaders
Resources
Case Study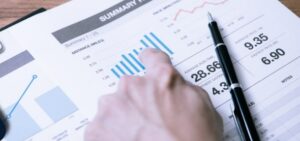 Performed Oracle FLEXCUBE testing and automated the flow of data to regulatory reporting tool.